This mom taught her rude son a lesson he'll never forget.
No matter how hard they try to discipline their kids, many parents feel helpless when it comes to teaching them good behavior and distinguishing right from wrong.
A mom from Kent named Becky Crandley struggled to make her son behave and be respectful towards his teachers and classmates, but she eventually came up with an awesome idea that would hopefully teach him a lesson.
One day, she appeared at her son's school, the Sittingbourne Community College, and she was there to stay.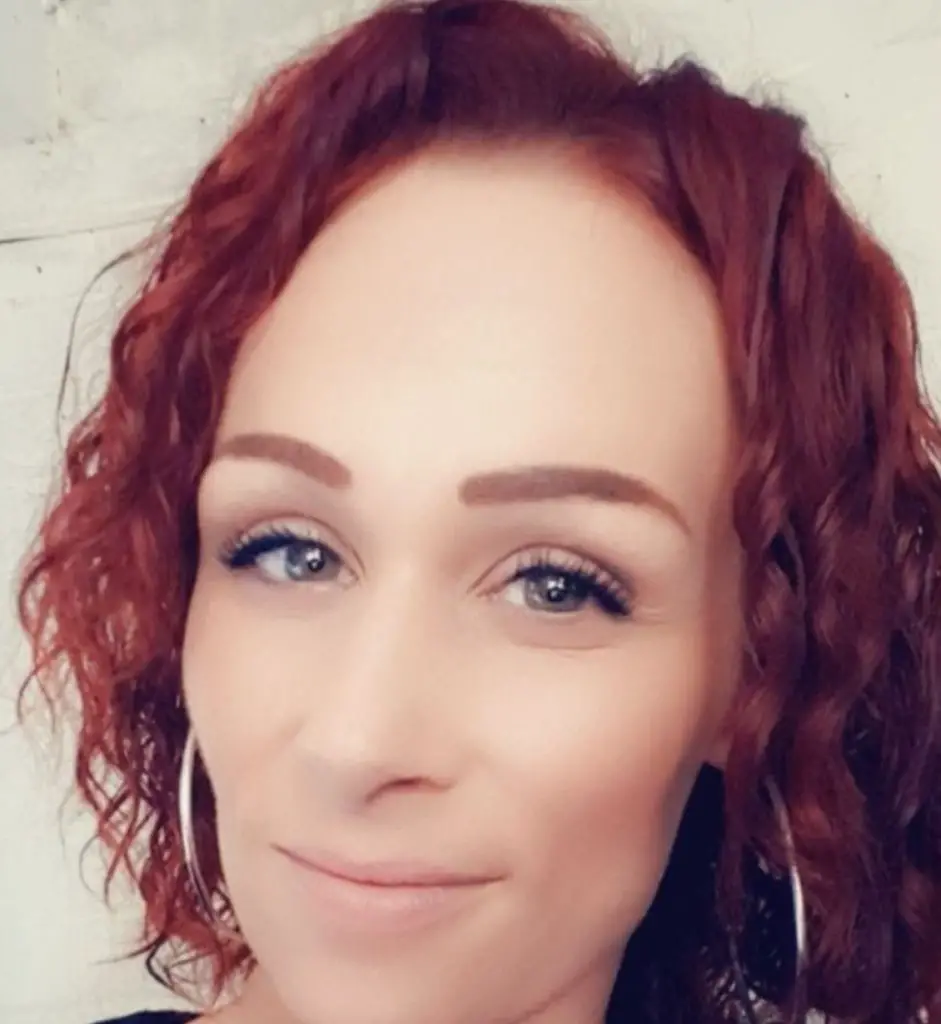 Even after the long conversations they had, Harley's behavior at school was only getting worse and worse by each passing day. Becky couldn't put up with hearing how rude and impolite he was any longer so she thought that sharing a sit with him during lesson time would prevent him from showing that kind of hostile attitude.
"It all started last year with his behavior change, it's part of growing up I think, but it's his rudeness and disrespect I cannot stand." mom said to The Mirror.
"I have had phone call after phone call about his behavior," she added.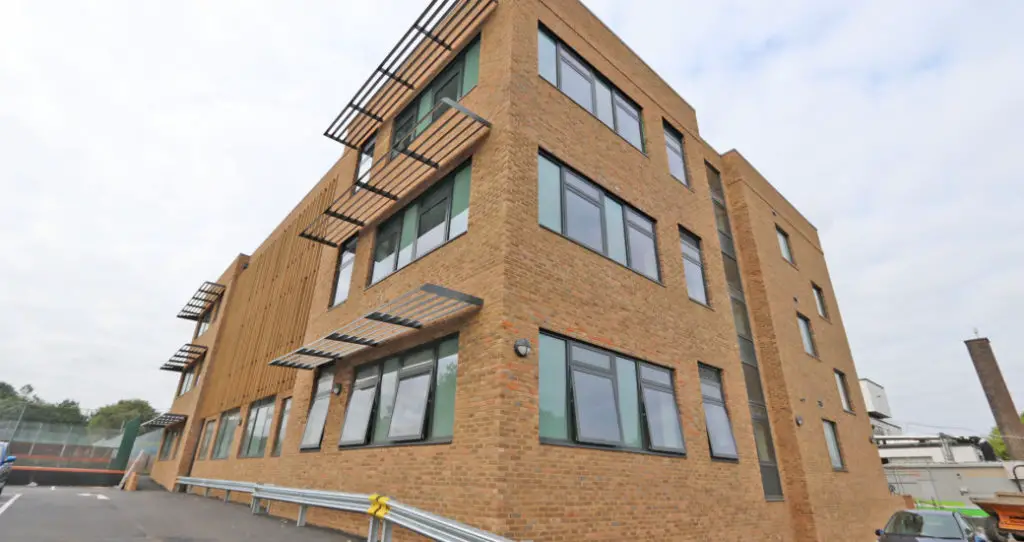 "He's had an untold amount of detentions and isolations but nothing seemed to bother him."
After Becky spoke to the school principal and some of Harley's teachers and presented them with her idea, they were more than willing to give it a try and see the outcome.
So, the first class Becky attended along with her son was mathematics, which was the last class of the week.
She knew that her act would make her son embarrassed and that was exactly what she hoped for.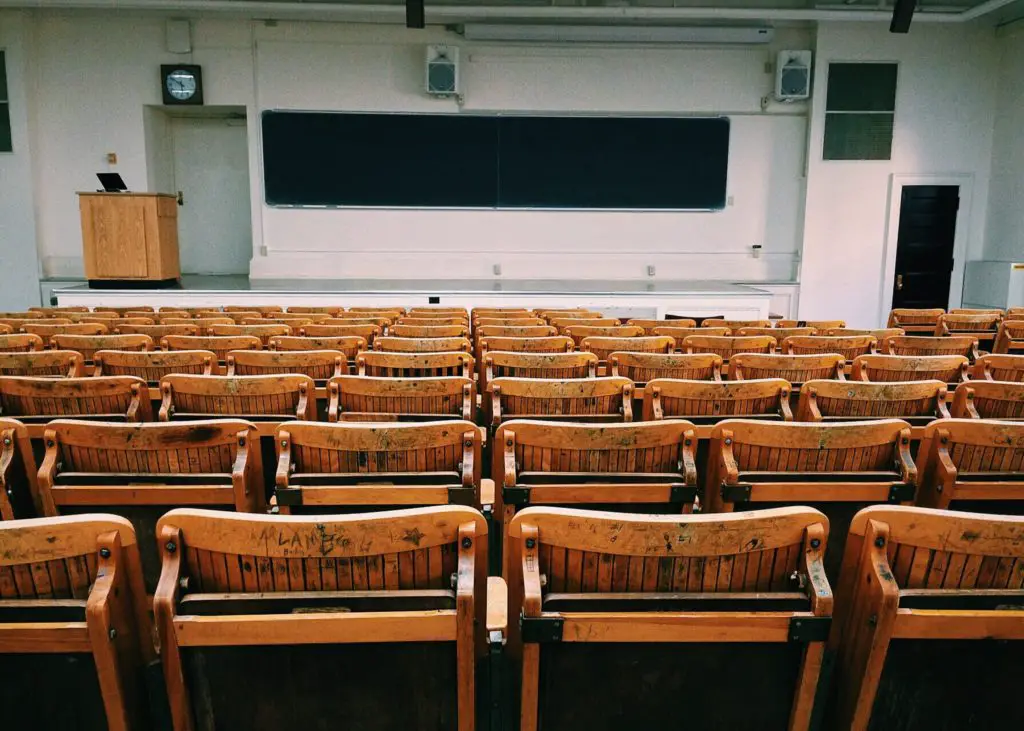 "I constantly threatened that I'd sit with him in school if needed, and he always laughed it off. Since they've been back this year I've had several phone calls already."
"So when his maths teacher emailed last week and said about an incident, I said to her I would join him."
"He didn't have a clue, and he was very embarrassed for sure, I was introduced as his mum."
Needless to say, the moment Becky entered the classroom, most of the students were in stitches and just couldn't contain their laughter. Harley on the other hand felt really uncomfortable and uneasy. He knew his friends would mock him, and his mom was also aware of that fact, but she really couldn't think of another way to put a stop to his impoliteness.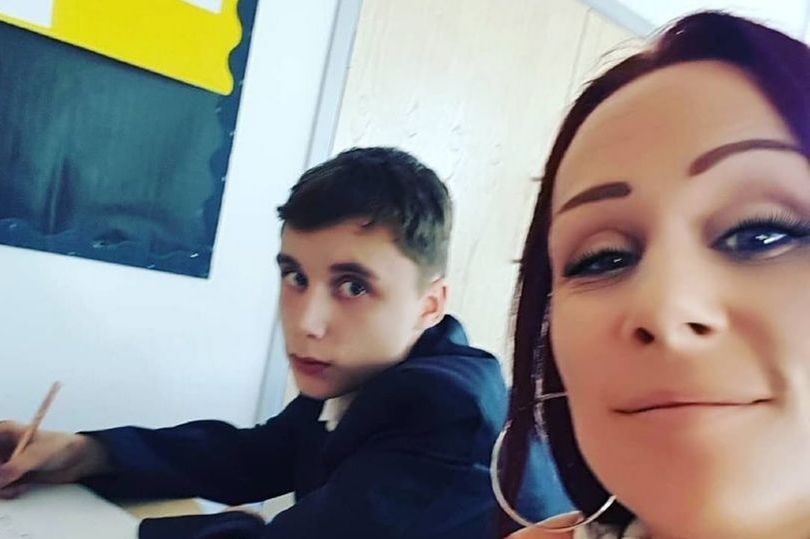 During lesson time, Harley was paying close attention to what his teacher had to say. But, Becky noticed that some of the other students behaved in an unacceptable manner and disturb the rest of the classmates.
She really hopes those students' parents would look up to her and do their best to teach their children a lesson.
"Today's children are getting worse by the second," she stated. "I think more parents need to act upon their children's behavior. It's scary to think what we will leave behind one day."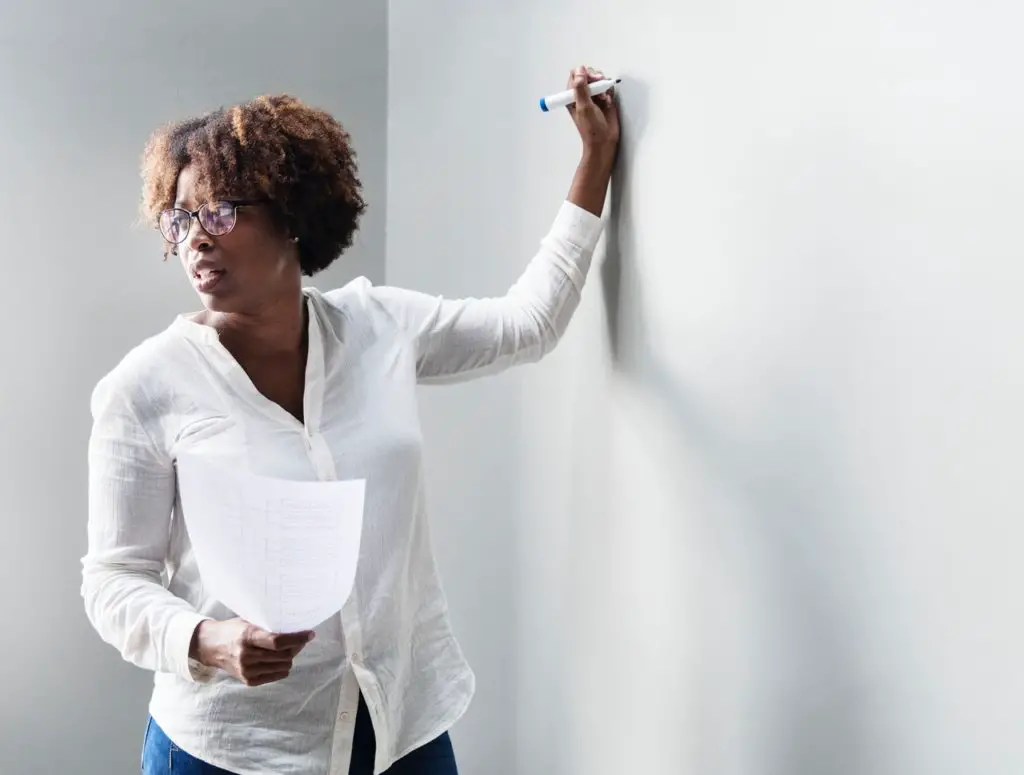 Seeing the rest of the kids, Becky realized that her son's behavior wasn't the worst compared to theirs. He was never aggressive, but she didn't really care about the others, although she hoped their parents would help them improve even though it would mean putting them in an awkward situation. All she cared for was for Harley to never again treat anyone with disrespect.
"Most people know I'm a big softy when it comes to my kids but I'm also straight up and try my hardest to teach them the right way in life."
"One thing I will not tolerate is disrespect from my sons towards any woman and my eldest has been rude recently in secondary school towards his female teachers."
"His mummy bear has had enough for sure, my foot is down and I will not lose. If only I got a picture of his face when I walked in and sat down next to him, he went so red there's nothing I can compare it to."
The photo of Becky and Harley in the classroom has gone viral and people are praising this mother for her dedication to get her son back on track.