For 9 years and three different moves the box sat high on a shelf in various closets gathering dust – finally the couple decide to just open it . . .
The day of the wedding is the moment that most of us eagerly wait to happen. It is the day dedicated to us and it signifies crowning of the intimate relationship that we have. Besides that, wedding means a lot of guests and a lot of lovely presents from family and friends. Some will be good, some will be wonderful, but some are… just odd.
The wedding day of Kathy and Brandon Gunn was like any other. It was an event woven with love, good friends, beloved family members and lots of gifts and wonderful memories. However, their Aunt Alison made their day quite extraordinary. She gave them the most unusual gift ever!
Aunt Alison's present was a mystery on the day of the wedding since she instructed the young couple to open the gift when their first disagreement occurs. Imagine their excitement about it.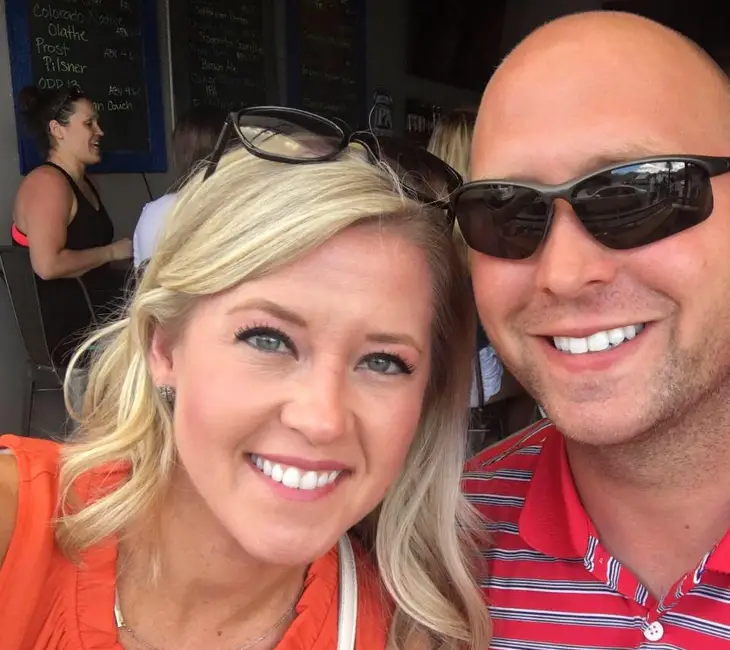 Nevertheless, Kathy and Brandon followed their aunt's instructions. The gift ended up in their closet and they almost forgot about its existence. Like many other couples out there, Gunns had many disagreements and disputes. But, they never even thought of opening the gift that meant a lot to them – not until nine years later.
The time of opening the gift was not actually the moment of their bitter argument. It was the other way around. Their marriage was going well and their lives were complete. The idea of opening the box came when Kathy and Brandon talked about buying a gift for their friends' wedding. They remembered the old box, opened it and they found the best present they got in their lives.
The box contained some 'life saving cash' and two notes, one for Brandon and one Kathy. Aunt Alison's note to Kathy read:
"Kathy, go get a pizza, shrimp, or something you both like. Go get a bath ready."
On the other hand, Brandon's note said: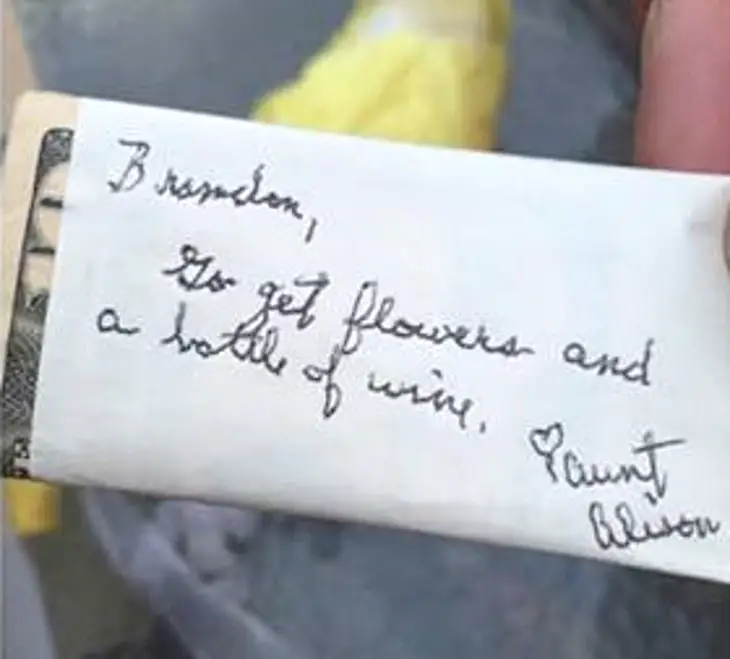 Looking at the words 'bottle of wine', 'flowers', 'food' and 'bath' it didn't take a lot of thinking to predict what was the next thing to do.
Kathy and Brandon do not regret opening the box 9 years later. They strongly believe the box was some kind of link that kept them going. It somehow made them have a marriage that is filled with love and support. The simplicity of the gift and the well-thought intention were the things that make this gift very special to them.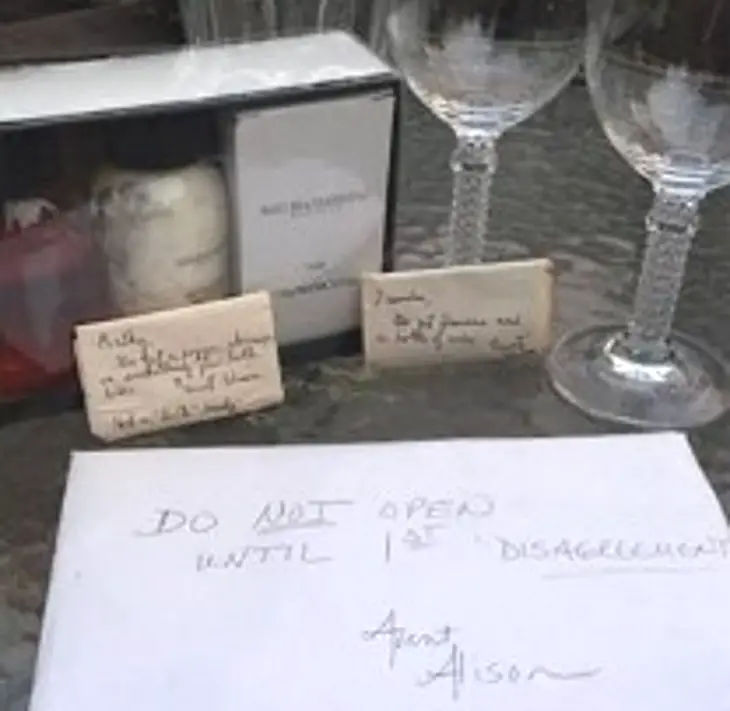 Kathy finally adds:
"To us, it would have meant that we didn't have what it takes to make our marriage work – and we're both too stubborn and determined for that. So, it forced us to reassess situations. Was it really time to open the box? What if this isn't our worst fight? What if there's a worse one ahead of us and we don't have our box?!? As my Great Uncle Bill would say, 'Nothing is ever so bad that it couldn't get worse.'"
Reading this story, it turns out that the small things actually do matter!