Burt Bacharach, a renowned composer who left an indelible mark on 20th-century pop music, passed away at the age of 94.
The sad news of his departure was confirmed by Bacharach's publicist, who informed the Associated Press that the esteemed composer peacefully succumbed to the natural effects of old age.
Bacharach's music not only defined entire decades, spanning from the 1950s through the 1980s, but it also contributed to the success of numerous music luminaries. Throughout his illustrious career, he crafted over 50 chart-topping hits in both the United States and the United Kingdom, collaborating with legendary artists such as Dionne Warwick, Frank Sinatra, The Beatles, Barbra Streisand, Tom Jones, Aretha Franklin, and Elvis Costello, among others.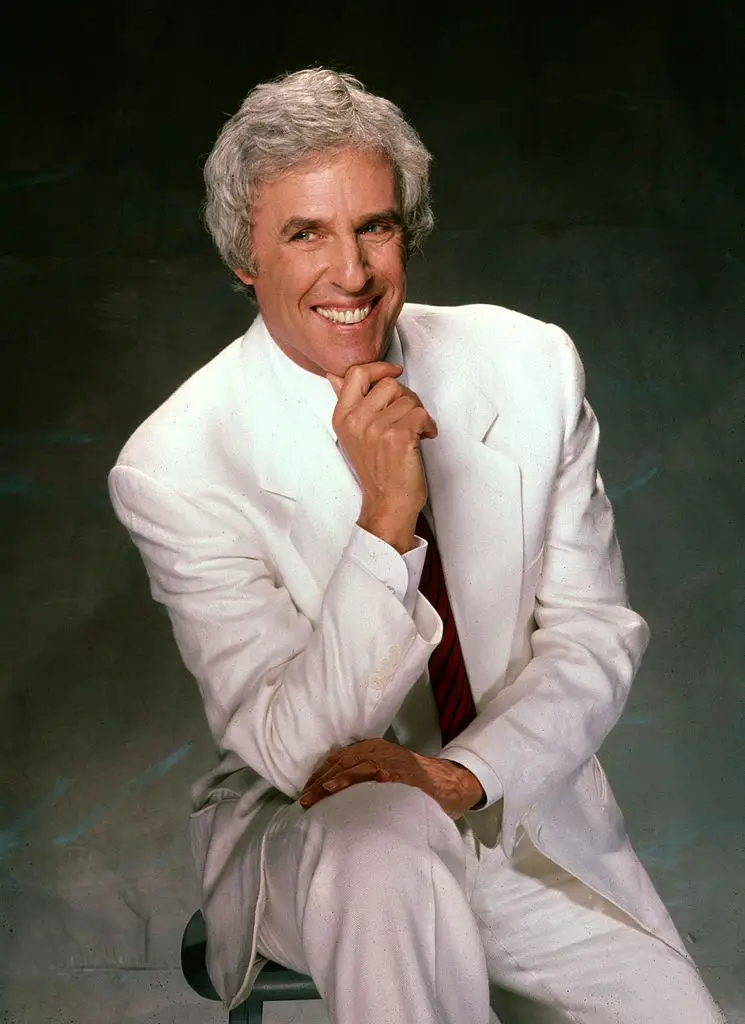 Bacharach frequently joined forces with lyricist Hal David, forging an enduring partnership that birthed timeless classics like "What The World Needs Now Is Love," "I Say A Little Prayer," "Walk on By," "Alfie," "What's New Pussycat?" and a myriad of other hits. The catalog of their collaborations seems boundless.
In 2008, Bacharach was bestowed with the prestigious lifetime achievement Grammy, earning him the title of music's "preeminent living composer." Alongside this esteemed honor, he clinched three Oscars, two Golden Globes, and an additional five Grammy awards, cementing his place in the pantheon of music legends.
Bacharach was a unique individual, blending innovation with elements of tradition to excel across various artistic realms. He was a true original.
While he entered into four marriages during his lifetime, the most enduring and passionate connection he ever forged was with the art of music. His unwavering dedication to and love for creating music defined his life.
Born in Kansas City, Missouri, Bacharach grew up in Kew Gardens, New York. His fascination with music, particularly jazz, was evident even during his formative years, revealing a lifelong passion that began in his childhood.
His music often garnered the label of "easy listening" and was associated with a nostalgic, vintage charm. During the 1960s, his infectious pop tunes and velvety jazz instrumentals became emblematic of the era. Bacharach's compositions even found their way into popular television series like "Mad Men" and the groovy world of "Austin Powers."
Notably, Bacharach left an indelible mark in the second Austin Powers film, where he delivered a memorable performance of "I'll Never Fall in Love Again" on an open-top bus alongside Elvis Costello. His endearing cameos in the Austin Powers film series endeared him to audiences worldwide.