The homeless old man went to the police station and asked them to take a shower, but the police officers completely transformed him! When he saw himself in the mirror at the end, he began to cry. Here's how he changed.
A homeless man named Bobby was wandering the streets of New York questioning his life choices and struggling to find a place to stay. This is what he did every single day, but little did he know that a sudden encounter would make this day a bit better for him.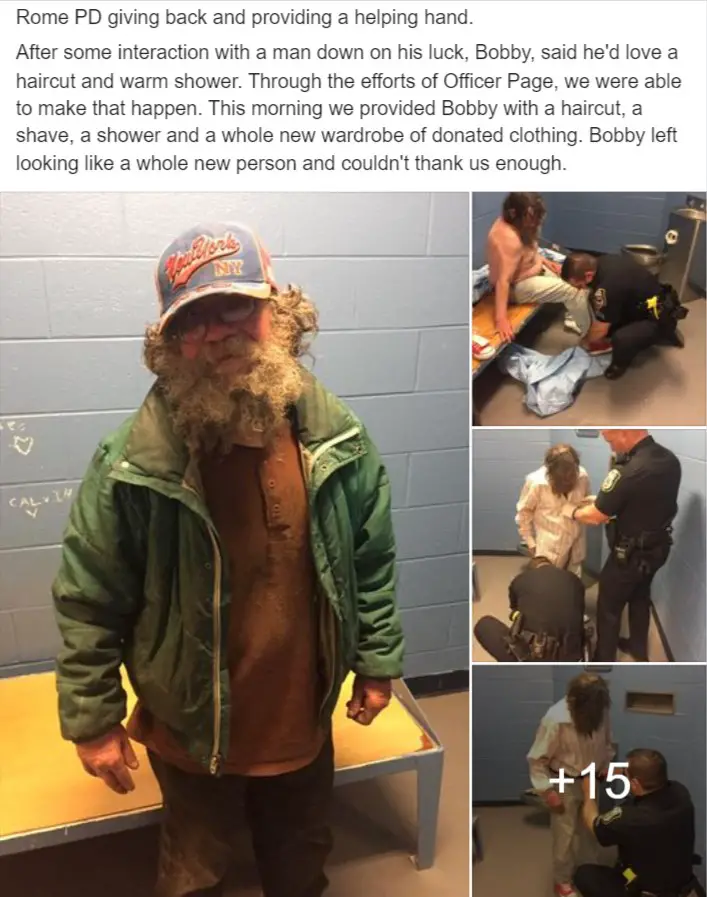 Namely, as Bobby walked up and down, officer Aaron Page spotted him and decided to have a quick chat with him.
After learning that Bobby wanted to find a job but couldn't do it because of the way he looked and dressed, Page took things into his own hands.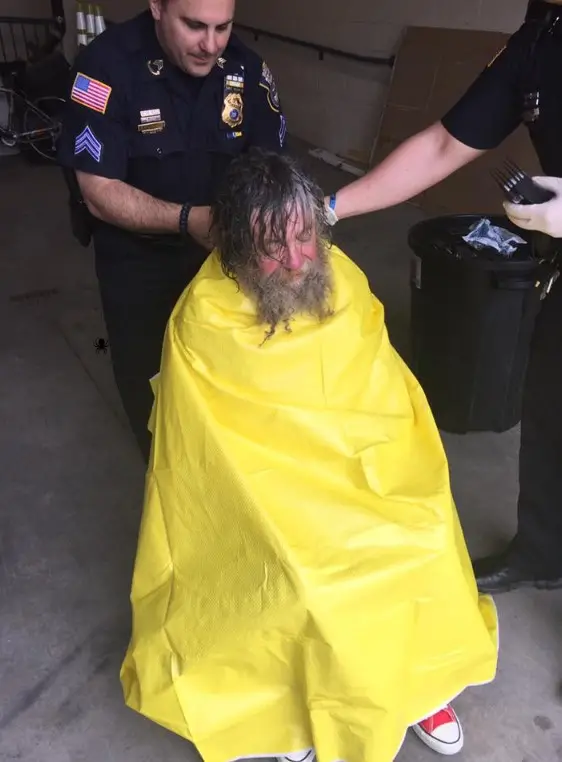 Together with a couple colleagues from his department, they provided Bobby with a fresh haircut. Bobby also got rid of his beard and was provided a hot shower. On top of that, he was given a bunch of clothes to help him dress nicely for the search of work.
Bobby's transformation stunned many. This man expressed his immense gratitude as he couldn't hide his happiness.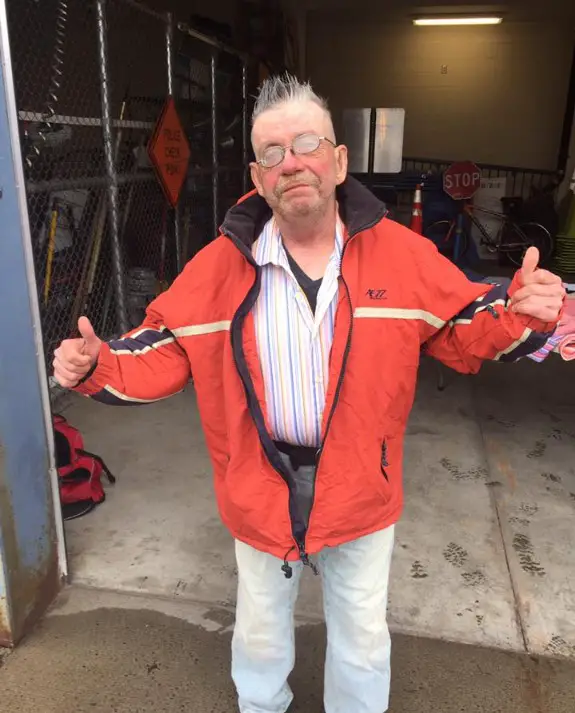 We are so thankful there are still people out there like officer Page who help make this world a better place.
As for Bobby, we hope and pray he finds a job and starts his life over.
Please SHARE this inspiring story with your family and friends on Facebook.