After a 3-year struggle with ALS, Bryan Randall, the long-time partner of actress Sandra Bullock, has passed away. The heartbreaking news of his sudden demise was communicated by his family through a statement. The statement expressed, "It is with profound sorrow that we announce the peaceful passing of Bryan Randall on August 5th, concluding his brave fight against ALS over the course of three years."
"Bryan chose to keep his battle with ALS private, and we, his devoted caregivers, honored his wishes faithfully."
The statement went on to say, "We wish to extend our heartfelt appreciation to the dedicated medical professionals who guided us through the complexities of this condition, as well as the exceptional nurses who became an integral part of our lives, often setting aside their own families to support ours. During this period, we kindly request privacy as we grieve and attempt to come to terms with the painful reality of saying goodbye to Bryan."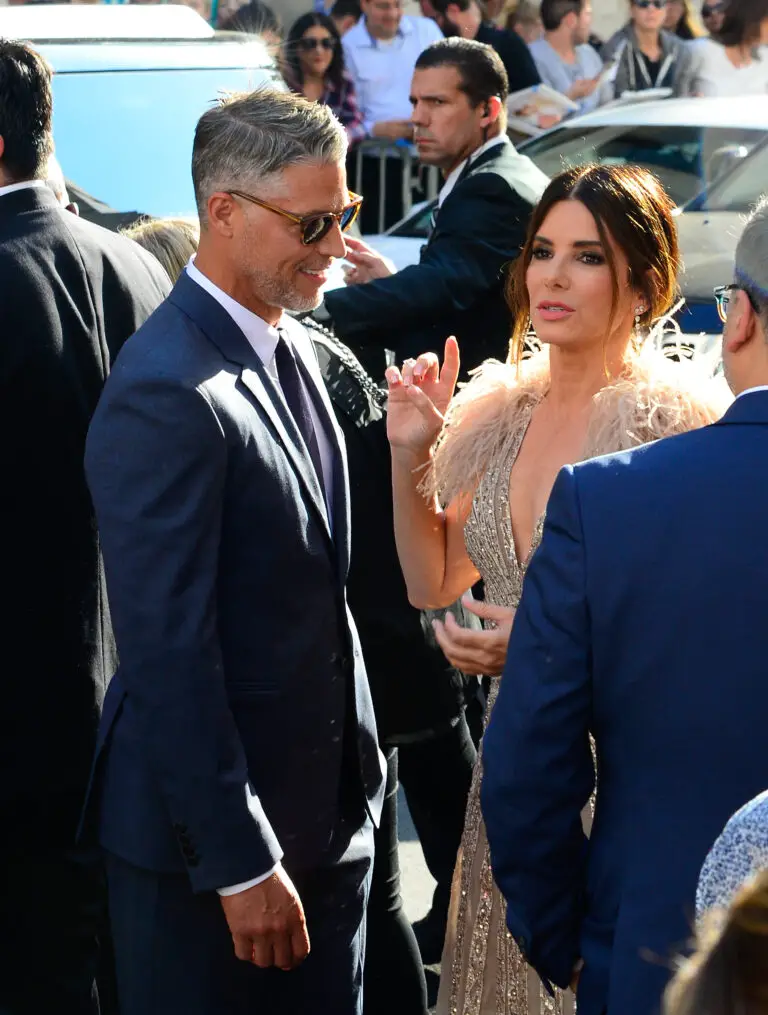 In an Instagram post, Gesine Bullock-Prado, Bullock's sister, honored Randall and also disclosed the final moments that the actress shared with her departed partner, a revelation that deeply touched fans.
"I'm firmly convinced that Bry has discovered the most heavenly fishing spot, where he's already casting his line into the vibrant currents, teeming with salmon," Gesine penned, accompanying her words with a picture of Randall captured on Monday, August 7.
"While ALS is a merciless affliction, there's a measure of solace in recognizing that he was in the most capable hands under the watchful care of my incredible sister and the team of devoted nurses she brought together to tend to him within the sanctuary of their home," Gesine further shared. "May Bryan find tranquil rest."
Bullock and Randall's paths first crossed when he was enlisted as a photographer for her son's birthday celebration in January 2015. Their romantic journey commenced a few months later, and not long after that, they confidently made their inaugural appearance as a couple on the Red Carpet.
Despite the Ocean's 8 star's reputation for guarding her personal life, she offered a glimpse into her feelings for her partner during a candid session on Red Table Talk. There, she openly declared Randall as the "love of my life."
In addition, she expressed admiration for her blended family, confessing that at times she wished her and her children's outward appearances matched. "Occasionally, I find myself wishing our skin tones aligned, as it might ease how people perceive us," Bullock remarked. "My sentiments parallel those of a woman with children of color or a woman of one ethnicity with children of another."
Randall was her collaborator in co-parenting her two adopted children. "He epitomizes the kind of role model I aspire for my kids to emulate," the actress shared. An insider divulged to Closer magazine, "His devotion to Sandra and the children is unwavering, and she recognizes this fully. The children have affectionately referred to Bryan as 'Daddy' for a considerable time, and it continues to bring a smile to his face."
Delving further into her personal life, Bullock shared that she and Randall opted not to rush into marriage, given that their children held the utmost priority for them. "A piece of paper isn't a requirement for me to be a committed partner or a dedicated mother," she expressed. "I don't need instructions to stand by unwaveringly during the most challenging times. I don't need guidance to navigate rough waters alongside a good man."
Bullock has refrained from making any public statements concerning the tragic passing of her partner.
In honor of Randall, his family has suggested contributions to the ALS Association and Massachusetts General Hospital.
Our deepest condolences for this loss. May he find peace.
Kindly SHARE this article with your loved ones on Facebook.