Shannen Doherty: A Resilient Symbol of Courage. Beverly Hills 90210 Star Opens Up About Her Ongoing Cancer Battle, Shares Heartbreaking Update.
Doherty's Breast Cancer Spreads to Brain, Marking Stage Four Diagnosis. Overcoming Cancer Once, Only to Face a February 2019 Relapse. She Chronicles Her Journey, Candidly Discussing the Ongoing Struggles of Living with Cancer.
On Tuesday, Doherty posted a video on her Instagram account of her receiving treatment as tears filled her eyes. The caption on the video began, "January 12, 2023." "On January 5th, my ct scan showed Mets in my brain. Yesterdays video was showing the process of getting fitted for the mask which you wear during radiation to your brain," the caption reads. "January 12, the first round of radiation took place. "My fear is obvious. I am extremely claustrophobic and there was a lot going on in my life," Doherty, 52, wrote. "I am fortunate as I have great doctors like Dr Amin (Mirhadi) and the amazing techs at cedar sinai. But that fear…. The turmoil….. the timing of it all…. This is what cancer can look like."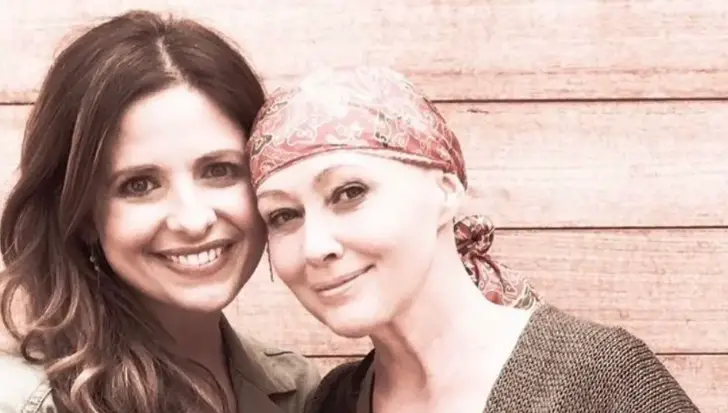 In a heartwarming display of support, Doherty's friends rallied behind her with encouraging messages. Director Kevin Smith affectionately referred to her as his "irreplaceable friend," acknowledging her unwavering strength as a fighter while empathizing with occasional moments of fear. Selma Blair expressed her wish for "wise peace" to find Doherty during her cancer battle, and Sarah Michelle Gellar joined the chorus of support for the beloved Charmed actress.
Grateful for the outpouring of love, Doherty shared a series of photos from her friends, including Gellar, and expressed her heartfelt appreciation. In a previous post, she hailed her mother as a guiding light, a boundless source of support and love, and one of her most cherished individuals.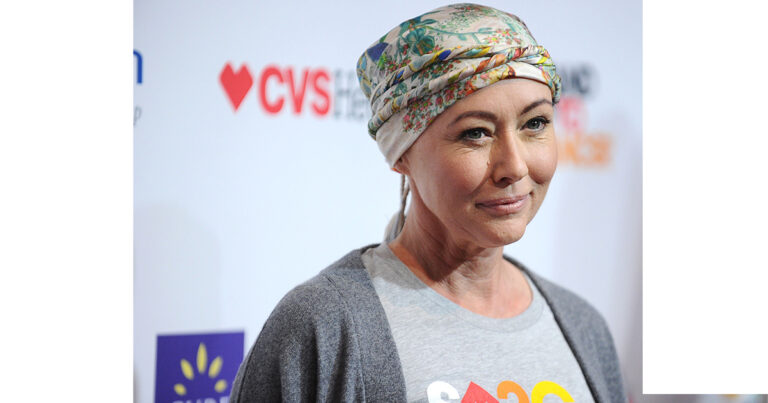 In 2015, Doherty filed a lawsuit against her former manager for allegedly neglecting to provide her with health insurance, resulting in a delayed diagnosis of breast cancer. Subsequently, it was disclosed that a settlement had been reached.
Our sincerest wishes go out to Shannen Doherty for a triumphant victory in her fight against cancer.
Please help spread awareness by sharing this article with your loved ones on Facebook.