Tina Turner turned 83 at the weekend. She's had a long, long career at the top, but it all nearly went so very wrong. The legendary singer has spoken out to confirm the rumors about her second husband are true. I'm not crying, you are.
Tina rose to fame when she started performing with her then-husband Ike Turner before she started a solo career.
Her energetic stage presence and her powerful vocal kept her on the top for many years. Tina's songs "Private Dancer," "What's Love Got To Do," "Proud Mary," and many more are still huge hits and part of many generations' lives.
She retired from singing some years ago and has faced a series of health challenges from 2013 to 2018. Today, however, she's feeling fine and is happy to be alive.
Tina had a stroke after which she struggled to use her right hand. She also lost the ability to speak shortly, but managed to regain her strength. But just after she thought she was doing great, she was diagnosed with intestinal cancer followed by kidney failure. Not many were familiar with the super-star's struggles as she opened up about it in her book, Tina Turner: My Love Story, published two years ago.
"I began to think about death. If my kidneys were going, and it was time for me to die, I could accept that. It was OK. When it's time, it's really time. I didn't mind the thought of dying, but I was concerned about how I would go," she wrote.
After the successful surgery during which part of her colon was removed, she had a kidney transplant. Her donor was her husband Erwin Bach.
"I know that my medical adventure is far from over," Turner wrote. "But I'm still here — we're still here, closer than we ever imagined. I can look back and understand why my karma was the way it was. Good came out of bad. Joy came out of pain. And I have never been so completely happy as I am today."
Tina and Erwin's love story has been a beautiful one.
Following her marriage with her first husband Ike, who has been abusive and made her life a living hell, she didn't believe in love, but meeting Erwin changed it all.
Speaking of their first encounter, the singer said, "He had the prettiest face. You could not miss it. My heart went bu-bum. It means that a soul has met. My hands were shaking. And Roger said to me, 'Tina, you ride with Erwin,' and I wanted to go, 'Yay!'" At the time, he was a 30-year-old music executive for EMI.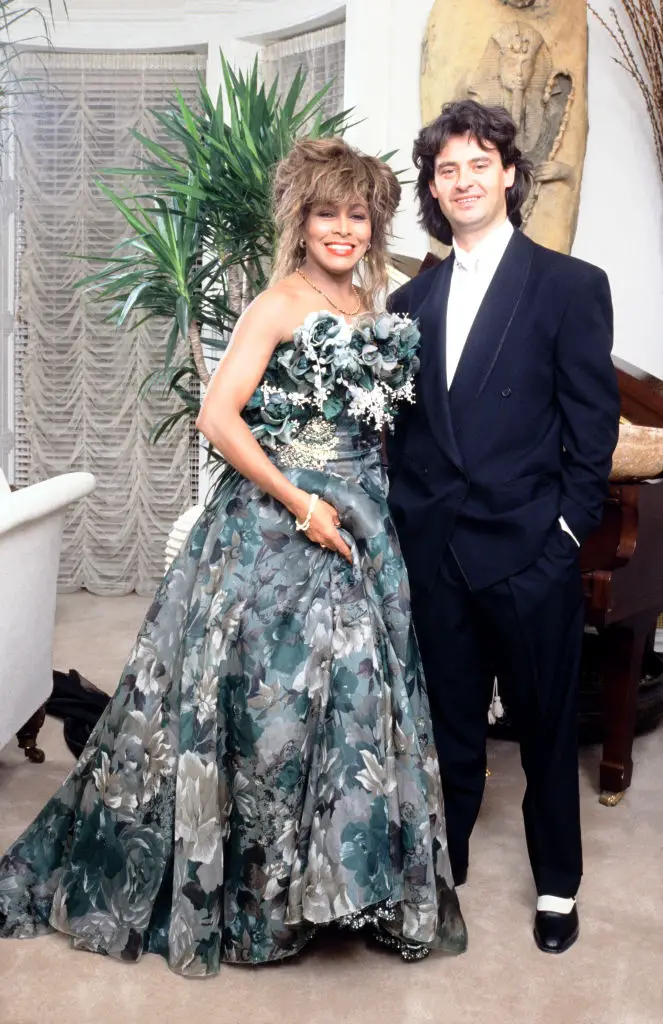 Later on, Turner invited him to visit her to the States and that's when she knew he was the one. "It's love. It's something we both have for each other. I always refer to it as an electrical charge. I still have it. Even though when I left her two hours ago, I still have that feeling. It's in my heart. I feel very warm about this," he said of their relationship.
Erwin proposed Turner on her 59th birthday. She didn't say 'yes' right away because she had already had a bad experience with marriage.
"I said, 'I don't have an answer.' It wasn't yes, it wasn't no. Marriage says ownership. I didn't want that 'my' anything, anymore. I had enough of that."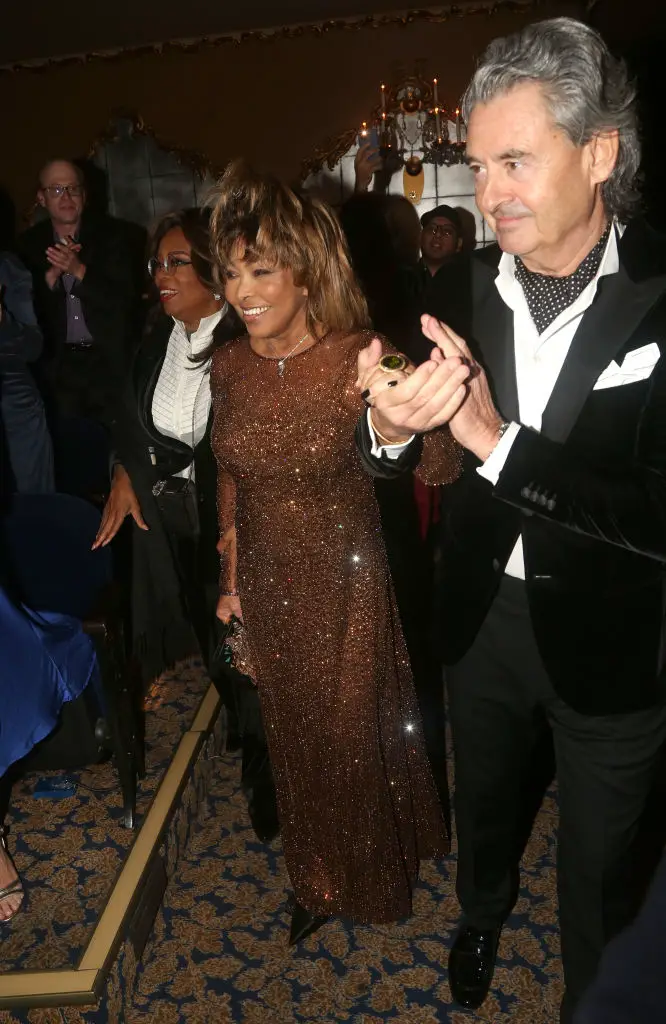 They eventually tied the knot. The wedding ceremony was held at their luxurious estate in Switzerland and the singer wore a fabulous dress by Giorgio Armani, embellished with Swarovski crystals.
When she was diagnosed with kidney cancer, it was Erwin who gave her the biggest support and made the ultimate sacrifice for her.
"He said he didn't want another woman, or another life. Then he shocked me. He said he wanted to give me one of his kidneys", she remarked.
Her fans wished her well and were eager to learn how she was doing after she managed to overcome the number of health issues, so she treated them with a video and said, "Yes, I made it, I look great. I feel good. I've gone through some very serious sicknesses that I'm overcoming, so it's like having a second chance at life."
To celebrate turning 80 years old, Tina has recorded a special birthday video message just for her fans.💜 #Tina80 pic.twitter.com/dUFEUawQ7r

— TinaTurner (@tinaturner) November 26, 2019
In the recent feature-length documentary, simply titled "Tina," the singer spoke of her life again and said how she suffers from PTSD from the abuse she experienced by her former husband Ike Turner. She also said that she wants to enter the third and final chapter of her life out of the spotlight and fans saw it as a farewell.
We wish Tina all the best in the years to come and we hope she won't experience any more health issues.
Please SHARE this story with your family and friends on Facebook