Robin Williams was an icon to many, a many who always had a laugh on his lips. But the sad truth about how he spent his final days is absolutely tragic. No one deserves this.
He could make everyone laugh, even while he was going through personal struggles.
Unfortunately, Williams died of suicide on Monday, August 11, 2014, and left millions mourning his death. The news came as a huge surprise. People couldn't stop but wonder how someone so cheerful and fun could die in such horrific manner. But there was more to the story than met the eye. The autopsy revealed that Williams had Lewy Body Dementia (LBD), a neurological disease in which protein deposits, called Lewy bodies, develop in nerve cells in the brain regions involved in thinking, memory and movement (motor control), and not Prskinson's disease as doctors claimed during his life.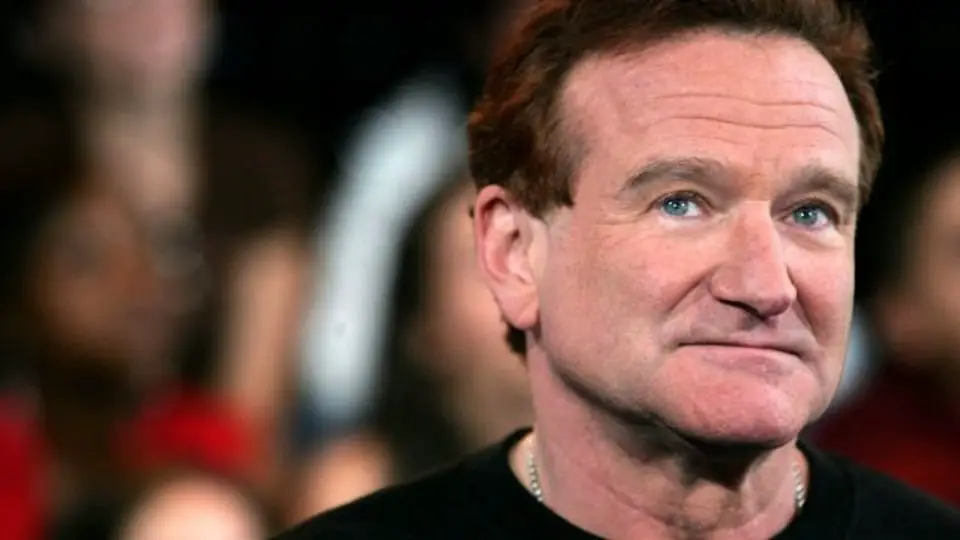 According to an article by the Mayo Clinic, "people with Lewy body dementia might have visual hallucinations and changes in alertness and attention."
During the last years of his life, Williams' health started to fail. The man who could memorize thousands of lines without making a single mistake, started having troubles remembering on set. Unfortunately, that frustrated him a great deal and led to anxiety. "It was a period for him of intense searching and frustration," Zak said speaking to Max Lugavere for the podcast The Genius Life, as reported by Fox News. "It's just devastating.
Williams' wife, Susan Schneider Williams, also opened up about the actor's misdiagnosis. "All 4 of the doctors I met with afterwards and who had reviewed his records indicated his was one of the worst pathologies they had seen. He had about 40% loss of dopamine neurons and almost no neurons were free of Lewy bodies throughout the entire brain and brainstem," she wrote for Neurology.
Susan described Williams' health condition prior to his passing and said it deteriorated and no one knew what to expect next as it all started with the actor experiencing stomach cramps, heartburn, and digestive problems, and later developed a resting tremor in his left hand, which was thought to be brought on by a prior shoulder injury.
According to new reports, the actor's final days were agonizing and tumultuous, while Susan described it as though her husband was "living a nightmare" …
"Nearly every region of his brain was under attack," said Susan Schneider Williams, the widow of Robin Williams, in a new documentary about the late comedian's final days before he died by suicide in 2014. "He experienced himself disintegrating." https://t.co/VOED5tcnku

— CNN (@CNN) September 7, 2020
What followed were issues with his vision and smell, which worried him to the extent that he experienced troubles sleeping, and later, motor disorders that occasionally caused him to freeze in mid-motion.
"Not all of the symptoms will appear at once, like a continuous procession of them," Susan told New York Times.
"It was similar to a game of whack-a-mole. This month, which symptom is it? Was my husband a hypochondriac, I wondered. We have tried everything as we chase it, but there are no solutions."
As his condition worsened, Williams and his wife were advised to sleep in separate bedrooms, while Williams himself struggled with reality so much that he even asked Schneider if they were still together.
According to Williams' friends, he was "taken aback by how he appeared" in the fall of 2013 and looked thinner and fragile.
In her article for Neurology, Susan wrote that after being prescribed antipsychotic drugs, which only made matters worse, her husband was "losing his mind and he was aware of it."
Robin Williams, widely known for his improvisational skills and the wide variety of characters he created on the spur of the moment and portrayed on film, in dramas and comedies alike, could no longer put up with everything that was going on inside his head and his life. He took his own life and broke millions of hearts. Unfortunately, not many were aware of the demons he was fighting with.
Rest in peace, Robin Williams, your legacy will live on.
Please SHARE this article with your family and friends on Facebook!