Nearly a million people have seen this stunning performance!
"I just think he's too little to realize how big of a deal it is,"
said Drake's mother, Chelsea. She stood by her son's side as he sang the America's Anthem.
"We just try to stay calm for him and not really talk it up. We don't ask him if he's nervous. So then maybe he won't think of that. I don't he really knows what nervous is yet."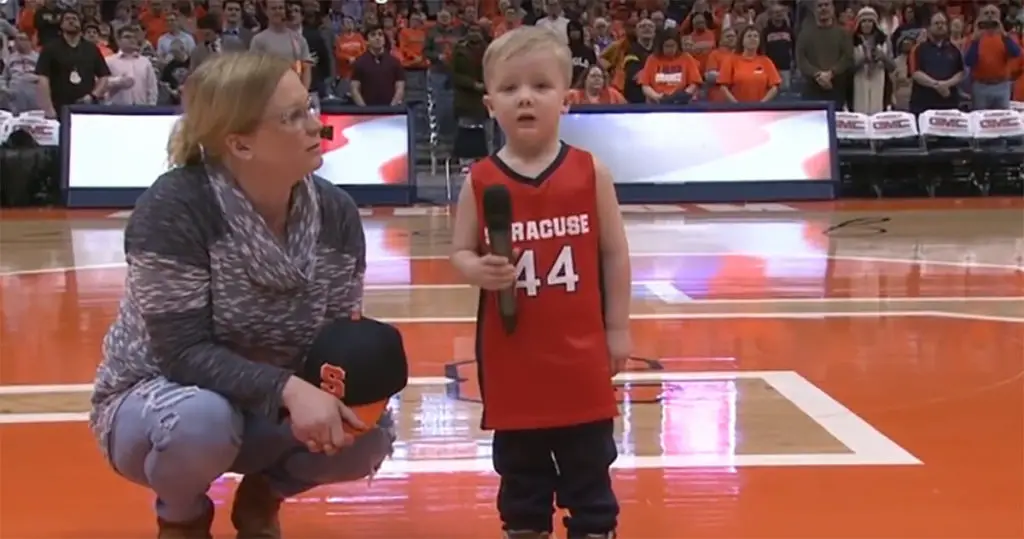 This wasn't the first time for Drake to perform the Anthem. Back in July, he treated the crowd at a minor league baseball game in New York with his stunning talent. And according to Tip Hero, this skillful singer is looking forward to his next performance.
Take a look at lovely Drake in the video below. He's going to steal your heart.
What a sweet soul this young boy is. Honestly, I hope he continues to do what he loves to because that makes so many people happy.