Sometimes in life things feel like they are all against us, this woman felt like that, she had a really awful tile, she gave up her children to social services and sought professional help to try to improve the situation!
After she had reunited with her children again the local community banded together and gave her a gift, it was $625 dollars of gift cards, what an amazing start for her and a wonderful gift from concerned and kind people around her.
It didn't stop there and there was another surprise waiting for her…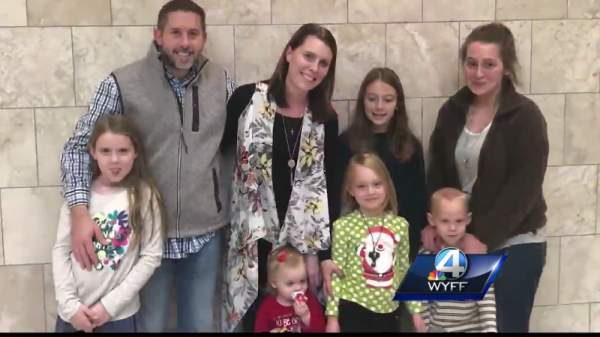 From South Carolina, Jessica McCutcheon was experiencing a really difficult year, recovering from domestic violence and drug abuse problems her children stayed with carers on behalf of social services while she could get better and recover.
When she was fit and able to get her children back from the social services the community wanted Jessica to really have a fresh start in life and achieve the stability she desperately looked for.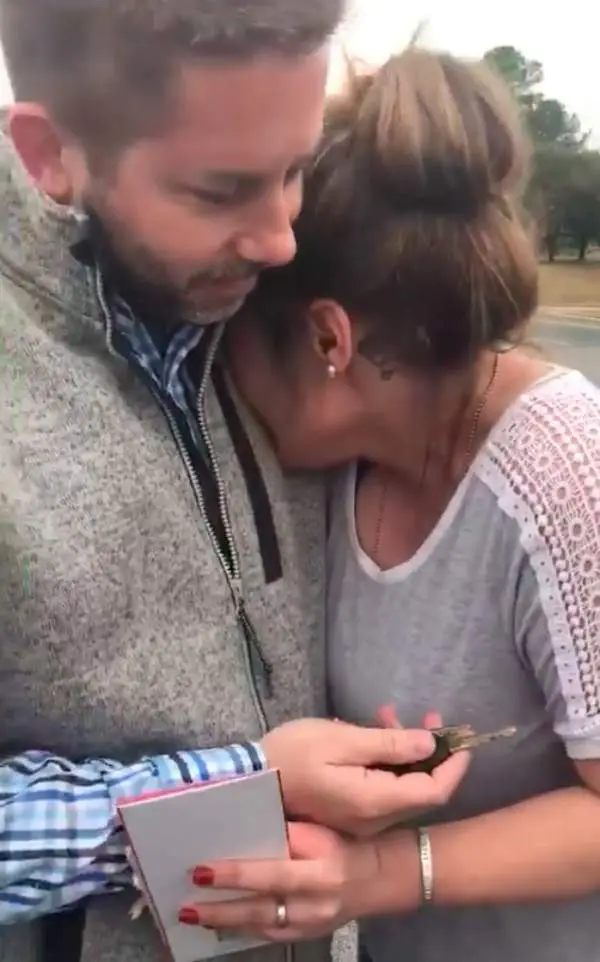 The people that cared for one of her children, 2 years old Harper, had cooked up a plan and they couldn't wait to do it! They knew that she was working two jobs just to pay all her bills and they wanted to make her life a little easier for her.
Shannon said:
"We just felt she was part of our family and we just felt that she needed her kids to have a good Christmas and we wanted to be a part of that"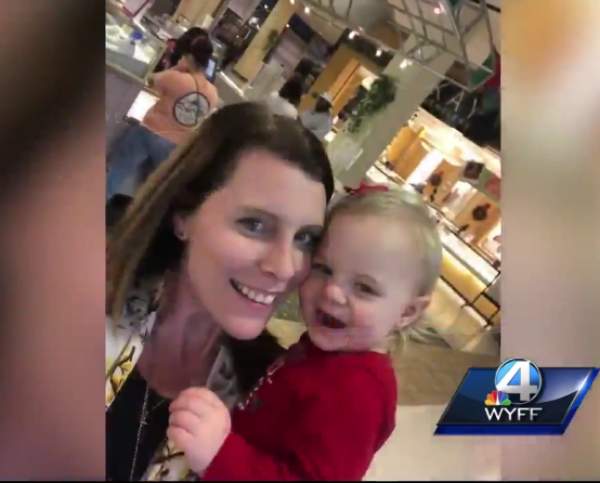 They had a great idea! Kate Sepko, Shannon's neighbor works at the North Greenville University as a cheerleading coach, they got some of the students there to help too!
The students were able to amazingly and very kindly make a donation of $625 for Jessica.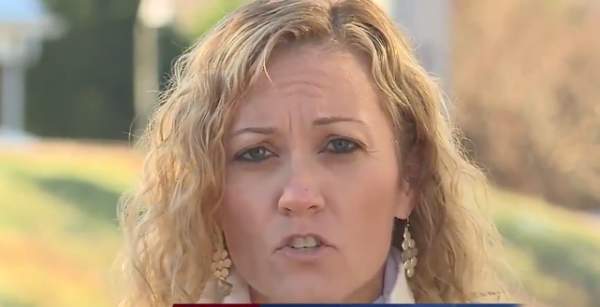 Kate said:
"Some of them were giving $5, $10, $20. It just impressed me so much, you know, $5, $10 is a big deal for these kids. That's a meal or a couple meals"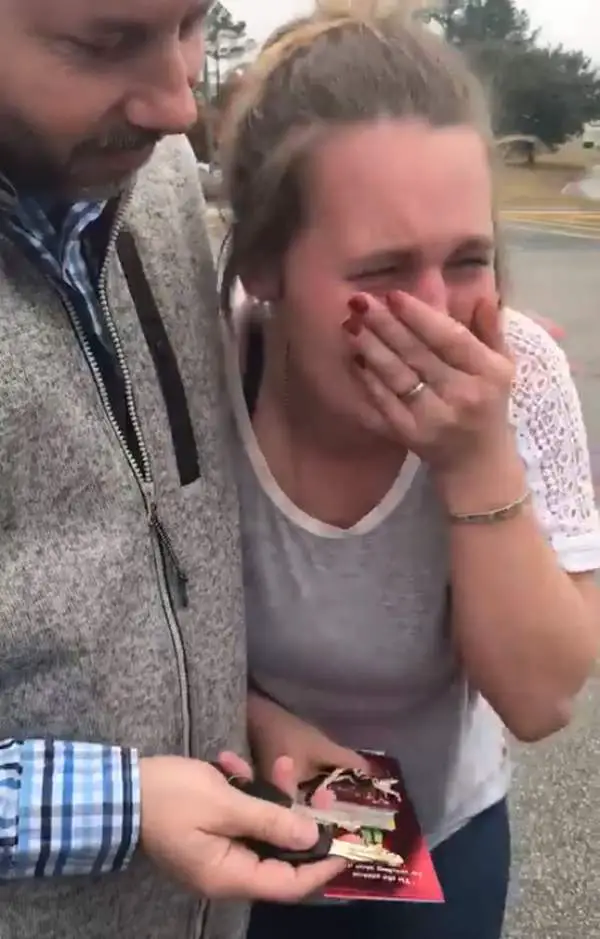 It was all given to Jessica in gift cards in a lovely gift box. When she opened the box she just cried, she was so touched by what they had done for her!
But there was even more to come…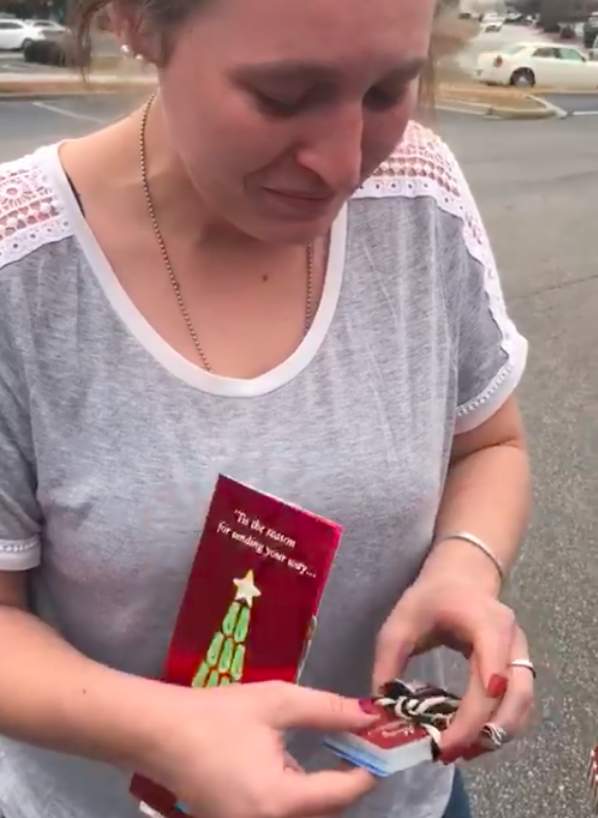 In the emotional toll and tears of happiness for the gift, Jessica was given some car keys, she had been given a car!
People had realized that she had to keep borrowing other peoples cars to get the kids to school and do jobs, so they decided it was the time that she had a car of her own!!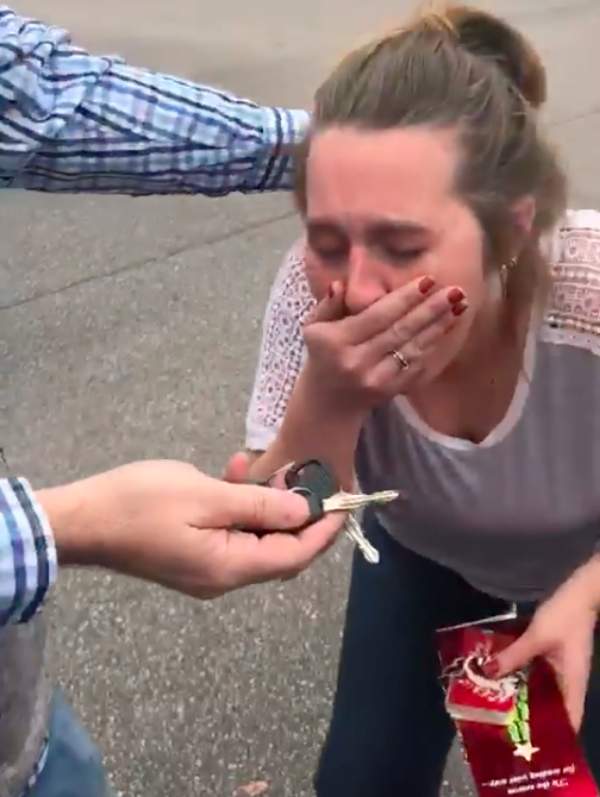 Jessica was so happy, she could hardly believe what was happening to her!
she said:
"It still brings tears to my eyes to know those young people who are trying to start their life actually care enough about me and my children"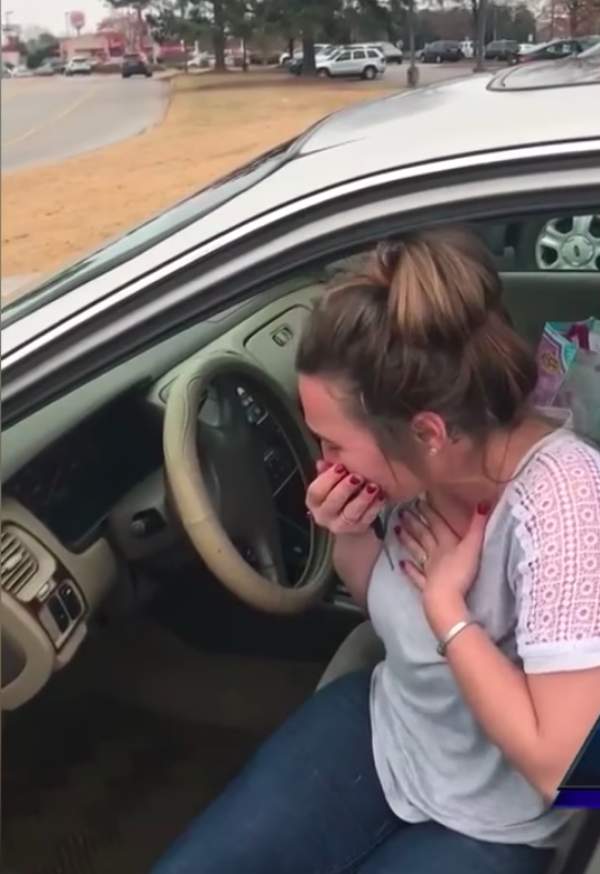 People realized that she was recovering from domestic violence and left her some lovely messages of support on Facebook!
One Facebook user wrote:
"Personally I think this story is wonderful and good for her trying to get her life straight and do the right thing for her and her kids."
Someone else Wrote too:
"God bless these people for helping someone that is obviously trying to do better!"
See the video below for yourself: